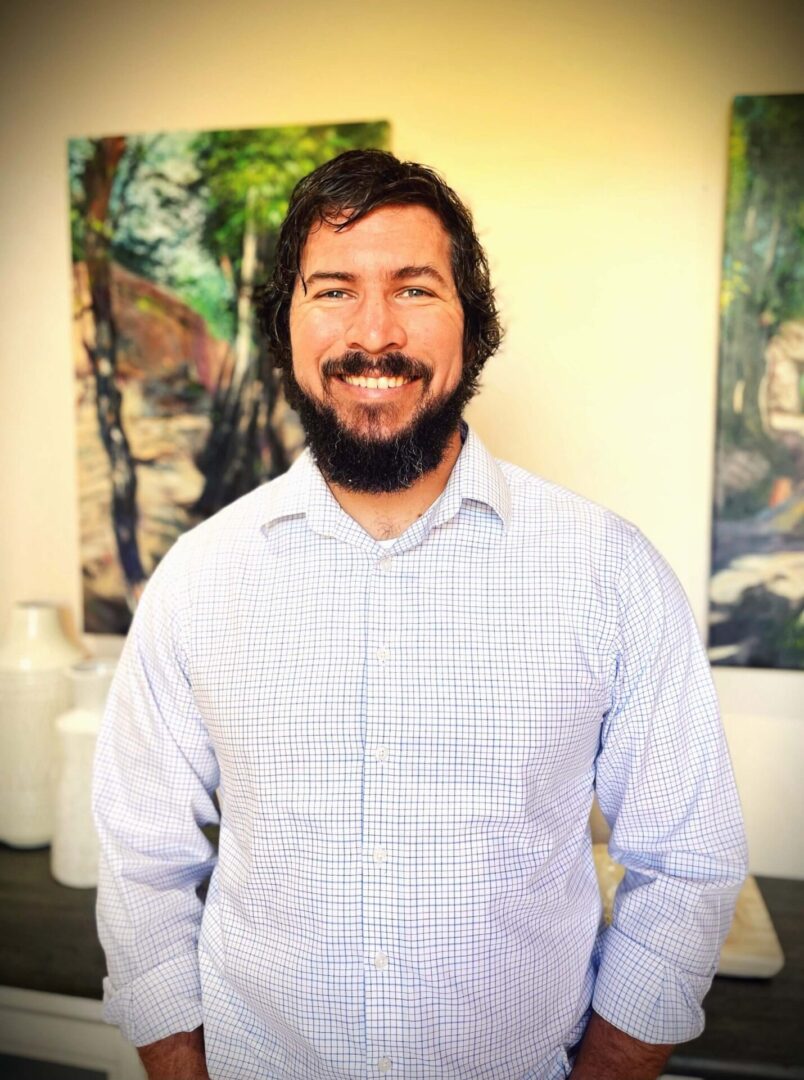 Justen Vickery, the company's owner, is a veteran of the US Marine Corps and the US Air Force, and his dedication to discipline and precision is evident in every project undertaken by the company. Justen's love for the outdoors and adventure, particularly his passion for hiking through the beautiful and rugged Sonoran Desert, serves as an inspiration for his commitment to creating durable, visually stunning and eco-friendly structures that stand the test of time. Psalm 9:9 serves as a guiding principle for Justen and his team, "The Lord is a stronghold for the oppressed, a stronghold in times of trouble." This verse exemplifies the company's commitment to not only building beautiful structures but also standing up for what is right and helping those in need.
Justen's 20 years of experience in the construction industry, working for some of the largest residential construction companies, brings a wealth of knowledge and expertise to the excellent team at Stronghold Enterprises. He approaches each project with the belief that obstacles are opportunities for growth and embraces the concept of "amor fati", the love of fate, in his work. He uses the challenges that come with each project to fuel his desire to create structures that are not only beautiful but also built to last. His deep industry experience and attention to detail ensures that each project is completed to the highest standards.
In addition to his professional accomplishments, Justen is also dedicated to his family and community. He is a loving husband and father of three children and two beautiful puppies. He understands the importance of being a part of a community and actively engages in community outreach and charity work. Stronghold Enterprises is more than just a construction company, it reflects Justen's values and is a testament to his dedication to building beautiful things and helping others. He understands the importance of building not only buildings but also connections and relationships in the community.
Adam Anderson is a highly skilled and experienced construction project manager who joined the team at Stronghold Enterprises in 2022. A native of Wisconsin, Adam has been working in the construction industry his entire life and brings a wealth of knowledge and expertise to the company. With a keen eye for detail and a deep understanding of the ins and outs of the construction process, Adam is known for his ability to manage projects effectively and efficiently.
One of Adam's greatest strengths is his dedication to his customers. He understands the importance of building not only structures, but also connections and relationships with the people he works with. He is always willing to go above and beyond to ensure that his clients are satisfied with the final product and that their needs are met throughout the construction process.
Adam is deeply committed to doing the right thing, always. He has a strong moral compass and a personal code of ethics that guides him in all aspects of his work. Whether it's making sure that all safety protocols are followed on the job site or ensuring that the final product exceeds expectations, Adam is always looking out for the best interests of his clients, his team, and the community. Adam is committed to giving back to his community, devoting his time to his family, volunteer work and fostering meaningful connections.